Starting from the Step Inn, Stepaside
First Car away 10am - 12 noon


Contact Number : 086 8583767



Organised by the HRCA and open to cars from all ages with prizes for Pre 1955, Pre 1980 and Pre 2018.

The Wicklow Ramble takes the format of a run through some of the most scenic parts of Wicklow following a simple Tulip type map which is supplied. It is a Classic Car Run with a difference.

There are some questions asked on what you see on route and some are even a little sneaky (be Warned).

It all kicks off from the Step Inn, Stepaside Co Wicklow takes about an hour and a half and finishes at the Luisne Centre, Darraghville House, Kilcoole, Co Wicklow where you will be well fed with a BBQ and a glass of wine all included in the entry.

Price is per Car with up to 4 people and all proceeds go to T.L.C appeal.


Finishing at Luisne Centre,
Darraghville House Kilcoole

Finishing at the luisne Centre Darraghville House Kilcoole.
Starting from the step Inn at 10am - 12 noon
Teas coffes and breakfast available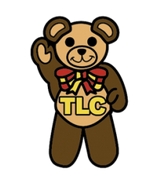 All proceeds in aid of Teddies for Loving care
TLC a registered charity who have deliveered over 100,000 teddies to hospitals through out Ireland giving comfort to thousands of children